전시제목: 밤의 위안, Nocturnal Solace
참여작가: 김은형, 박여주, 심래정, 양지우, 이보람, 장태원
기간: 2016 년 2월 25일(목) ~ 3월 6일(일)
장소: 서울특별시 용산구 이태원동 258-325

《밤의 위안 Nocturnal Solace》은 아직 제기능을 다하지 못하는 미완공의 건물에서, 오후 6시부터 자정까지 밤에만 볼 수 있는 전시로, '장소적', '시간적' 특징을 살려 5명의 작가와 1명의 건축가가 모여 다채로운 밤의 미학을 시각적으로 표현한다.

기획을 맡은 장태원 작가는 장노출을 사용하여 어둠과 밤을 재해석하는 그의 작업 시리즈와 마찬가지로 작업 주제를 전시기획에 그대로 적용시켜 작가들을 모으고 전시를 구성하였다. 이 전시를 통하여 이야기해보고 싶은 점은 단순히 밤의 시각적 아름다움을 넘어서서 '밤'이라고 하는 공간적 시간적 개념을 다양하게 재조명하는 것이다.

Title: Nocturnal Solace
Participating Artists: Eunhyung Kim, Yeojoo Park, Raejung Sim, Jiwoo Yang, Boram Lee, Taewon Jang, Hezuk Press
Location: 258-325 Itaewon-dong, Yongsan-gu, Seoul, South Korea
Open hours: 6pm to midnight, 25th of Feb. to 6th of Mar.

"Nocturnal Solace" is an exhibition held in a building under construction which is located in Itaewon, Seoul, South Korea. This show can be seen only at night from 6pm to midnight. Taewon Jang, a photographer who curated this show applied his artistic theme that reinterprets the darkness and the night using long exposures. Beyond the visual beauty of the night 'Nocturnal Solace' recreates various spatial and temporal concepts of the night.
Lightfall, LED spot light, dimensions variable on site, 2016
View from basement, the light penetrate 2nd floor to basement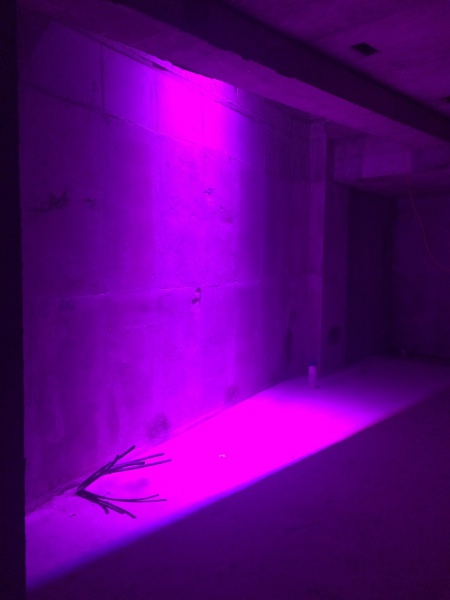 View from 1st floor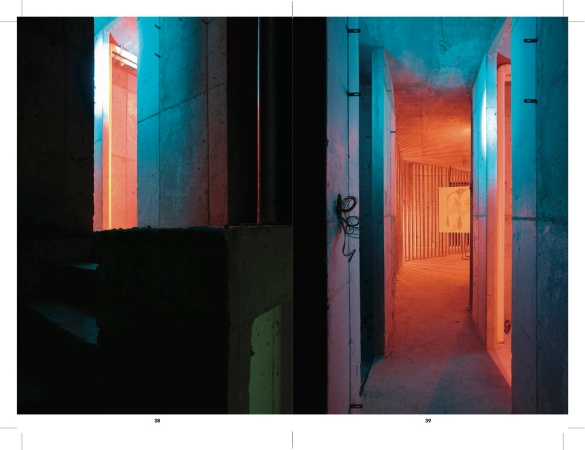 Red rooms, fluorescent light, LED spot light, dimensions variable on site, 2016
3rd Floor
Red rooms, detail
Waterfall series on Red rooms
Waterfall 1, pastel and charcoal on paper, 109 x 78cm, 2006
at a room on 3rd floor
Waterfall 2, pastel and charcoal on paper, 109 x 78cm, 2006